Although in general vibratory feeder bowls/tracks have very low maintenance requirements, productivity and efficiency can benefit from occasional servicing. It is often found that a production line costing many thousands of €uro will operate at only 70% of capacity because a feeder is not putting out parts at a sufficient rate. BJ Automation services and repairs most known makes of feeder bowl and track.
Why service vibratory feeders???
Increase Production Output – A single feeder service often results in a 25% increase in machine output and has yielded increases of 40%.
Reduce Energy Costs – A better tuned feeder requires a lower controller setting and less electricity. Well maintained tooling eliminates the need for air jets to manipulate parts, and a single air jet can cost €5,000 over the course of a year.
Reduce Noise Levels – A feeder service almost always results in lower noise levels, and occasionally makes the difference between mandatory use of hearing protection (>85dB(A)) and not requiring any hearing protection (<80dB(A)).
Reliability – Like any other machine, a feeder that is serviced runs more reliably, meaning less downtime and less input from maintenance technicians.
Typical problems occurring in bowl feeders: Sound familiar???

Declining feedrate due to low amplitude of vibration

A "dead spot" in the bowl – parts will not feed past a certain point in the bowl, even though they are moving elsewhere in the bowl.

Intermittent operation – feeder will run spontaneously at excessive amplitude or not at all.

Excessive noise
Service Details:
In a typical feeder service BJ Automation can carry out the following tasks at your factory:
Initial assessment and test run to determine condition of feeder and quantify output
Inspection of transport surfaces of feeder and bowl lining
Inspection and cleaning of springs and spacers
Inspection of wear surfaces
Inspection of screw threads
Inspection of coils and gap checks
Final test run
Full report on work done
Does your process suffer because of a poorly maintained feeder bowl? Are you missing the last 10% - 20% of your production output (the profit!)??? Contact us for a quotation or to arrange a site visit.
---
BJ Automation also offers a relining service for polyurethane lined feeder bowls. Using a specialised polyurethane spraying process, a bowl can achieve the following results:
increased performance
careful treatment of parts
noise reduction
longer equipment lifetimes
clean operation
And by carefully selecting the lining material you can also achieve:
abrasion-proof
gripping or sliding characteristics
desinfectable (pharma grade)
impact absorbing
different colours (for hygiene or visual aid)
BJ Automation can ship a relined feeder bowl within 2 days of receipt at our site in Ballinhassig, Co. Cork. Leave the bowl a little longer with us, and we can give it a full service and even paint the base, so you will receive your feeder bowl back at your factory in good as new condition.
---
Contact Us
For more information, please call us on +353 (0)21 4885186 or e-mail us at sales@bjautomation.ie



Servicing bowl feeder – BJ Automation, Cork

Feeder relining – BJ Automation, Cork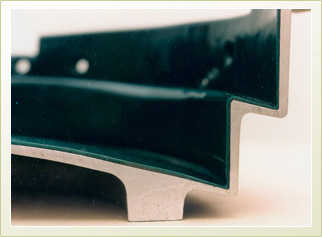 Feeder relining – BJ Automation, Cork